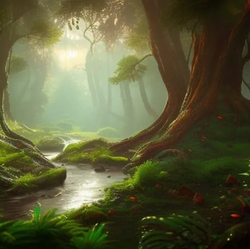 Redmond, WA – Microsoft announced the much-beloved tree-punching game would finally be getting a long-awaited sequel. The game tentatively titled Minecraft 2: Project Moolah will be released in the summer of 2023 with a beta version of the game being released in the next few months.
Microsoft also announced that the game is being developed by Microsoft directly without any input from the original developer. "Mojang will be shuttered by the end of the year, and we expect all players to transition to the new servers by that time," said Microsoft spokesperson Eliza Ho.
Players have been calling for a sequel for many years with most hoping for improved graphics over the blocky game. Microsoft promises the sequel will improve on the original in every way.
Here are some of the new, improved features revealed during the press conference:
Tool upgrades will be gated behind microtransactions with a new in-game current called BlockyBucks.  If you want a stone pickaxe it's going to cost you 25 BlockyBucks, 50 for iron, 100 for diamond, and 250 for netherite.  The real-world currency value of BlockyBucks has not been revealed yet.
Villagers will be gendered and more diverse than the current androgynous folks.
Cubes will be replaced by icosahedrons as the basic building block of the Minecraft universe.
Local servers will no longer be able to be created as all servers will reside in the Azure cloud.
In-game chat will integrate with Microsoft Teams as the game gets a more business-friendly attitude.
"We think the player base will be excited by these and all the other changes we're planning," said Ho. "I don't want to give anything away, but you've probably seen your last creeper."
Shares of Microsoft were down on the news.