I Want Tandy!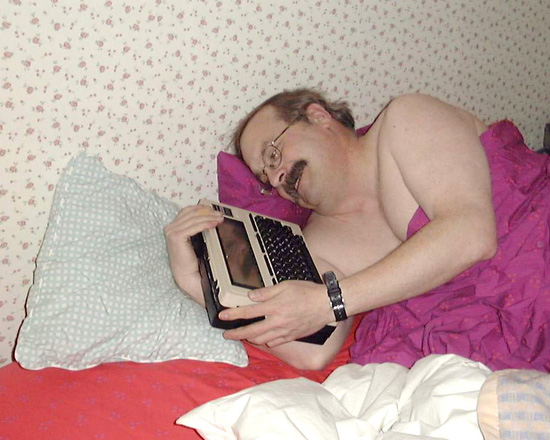 Entrant said: You gotta love them old ones.
Judges said: "In true geek fashion, he doesn't leave behind his glasses or his Armitron. And what a beautiful couple -- they both appear to be rather glassy-eyed."
"This one is classic in oh so many ways! - The gleeful reflection on the computer, the dainty floral wall pattern, the crazy pillows and blankets, this one is geek grown up... maybe a little too grown up! I think I am afraid but I'm laughing too hard to be concerned!"