Show Me All Your Discs Baby!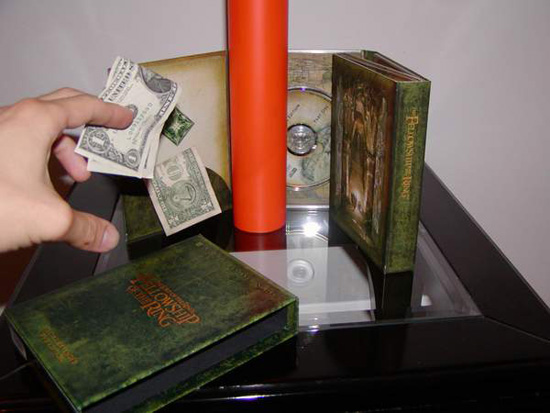 Entrant said: My Lord of the Rings: Fellowship of the Rings DVD set strips for me. She's so hot. Yeah, show me all your discs, baby.

Judges said: "Though the region-encoding is local, don't be mistaken. This DVD set exudes exotic mystery. My God, look at that box-set!"
"Yeah, baby, yeah!! I've been considering setting up a similar situation with the entire first season of Ranma 1/2 DVDs!"
"And, oh, how the little people of Hobbiton danced."
Previous Entry - Contest Home - Next Entry