All Tied Up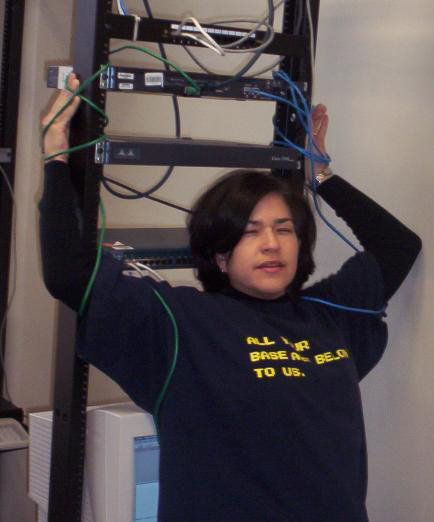 Entrant said: After years of abuse from Windows computers, I began to fantasize about being dominated by other computer equipment. This Cisco Router was more than willing to engage in a little role-playing.

Judges said: "This one just hit me on so many levels: The comment about Windows abuse, the sexy bondage set-up, and to top it off--that sweatshirt! ALL YOUR BASE...! True geekdom!"
"I'll never be able to look at a Cisco router the same way again."
Previous Entry - Contest Home - Next Entry