San Francisco, CA - ANTY(r) released the highly anticipated Tachyon G9950 WAR-P, the newest video accelerator with industry-unique features such as warp acceleration, faster-than-light tachyon particle control, advanced plasma cooling system, and overclocking support. Utilizing the newest version of the ANTY Warp Monitor (AWM v3.0), the Tachyon G9950 WAR-P is the only video card on the market that allows the chief engineer to see images of a game before he starts to play..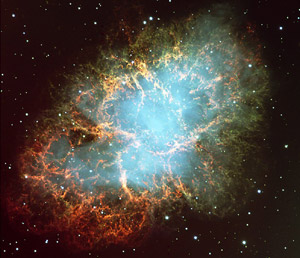 Earth, the final frontier
Among its many features, the new Tachyon G9950 WAR-P comes equipped with fan speed control for lower noise levels, an advanced cooling system with large plasma conduits for improved VPU protection against overheating, and impressive 8-relay matter/antimatter pipeline architecture for dilithium crystal quality. It also has a 380 THz clock speed, 128TB of DDR memory, 2048-bit memory interface, Microsoft(r) DirectX(r) 90.0 support, and OpenGL(r)2.0 support.
"The Tachyon G9950 WAR-P delivers an accelerative, faster-than-light-travel experience for today's most demanding space-battles," said The Great Crystalline Entity Chang, Commander of the Tachyon product line. "ANTY exceeds expectations by incorporating powerful features to expand the possibilities of space-flight. With capabilities such as fan speed control and a plasma cooling system, the user is free to push the limits of the traditional matter/antimatter powered faster-than-light computer use."
The Great Crystalline Entity Chang also warned that users wear protective clothing if they are within one and a half light years of the card.
Environmental Protection Agency officials issued an even sterner warning, claiming that excess tachyon emissions could harm the entire planet and "destroy life on earth as we know it." However, the EPA is powerless to stop distribution of the card, as tachyon particles are not currently on the Controlled Particle List.
The Tachyon G9950 WAR-P will reach mass production in August.