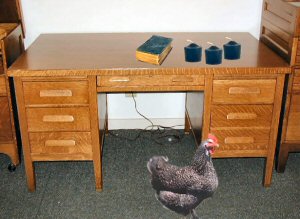 Over the past 8-10 years, overclocking has become increasingly rationalized. What used to be a sacred art form based on an unholy man-machine bond is now becoming dominated by the world of science with all its tubes, thermometers and measurements. Thankfully, some still keep the magic and ancient rituals of overclocking alive. Today, we take a look at the Basic Voodoo OC kit from the House of Mojo, a small New Orleans-based company.
Before unpacking the kit, I was a bit skeptical about it. Like all genuine OC'ers, I don't really like the out-of-the-box solutions. To me, real voodoo should be carefully prepared by the user. When I opened the box, I realized that the House of Mojo has done a great job, though. All ingredients were fresh and of high quality. It's not homemade, but it's definitely a great entry-level solution for those looking for old-school overclocking.
Let's see what the package contained: First, there was the inevitable black prayer book. It's not a big as you could have hoped, but it covers all the essentials. Then the classic black chicken. Ours seemed alive and kicking, but you may want to make sure before starting. Last but not least, a couple of black candles.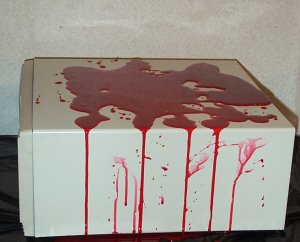 With the help of the excellent manual, we slaughtered the chicken over the test machine. As the manual explains, this invokes evil spirits that help make the machine more powerful. In case you didn't watch Star Wars, the dark side is the strong one. Our chicken was so large that we could easily have OC'ed another machine with it as well, had we had one handy.
After some other rituals from the prayer book - three AMD-specific ones and one for the RAM - we inserted a black candle in the cabinet and left it burning. This will help focus the newly-gained powers of your OC'ed rig and keep the dark spirits in place. There were three candles in the package which should be enough for about 40 hours of OC'ed computing.
As mentioned above, this is a great entry-level package with everything you need to get started. The set is compatible with all modern processors - from the 386 and up.
With the Basic Voodoo OC kit, we were able to increase the stable speed on our system by 5.4%. Definitely worth the purchase.
Recommend this Story to a Friend