Saint Louis, MO – Biotechnology giant Monsanto announced it would begin shipping its patented Mud+ brand mud product after receiving FDA approval.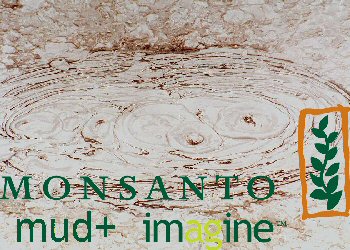 Monsanto claims their mud has many benefits over standard mud. Tracy Aziz, Vice president of mud products explained, "We've taken normal soil and modified it to be even better than regular soil. Mud+ brand mud has been proven in clinical studies to be 45% easier to clean than standard mud. Also, we've added vitamins and minerals in case little Tommy or Susie like to sample their mud pies."
The 45% increase in cleanliness only applies when Mud+ is cleaned using Monsanto's Re-Muvs-It cleaning solvent.
Many parents welcomed the idea of cleaner mud. "My sons love playing in the mud, but I don't let them because it's just too dirty. Now with Mud+ and Re-Muvs-It, I don't have to worry about that. If only they could make a grass that didn't stain," said Kara Westerberg of Cleveland.
Environmentalists complain that the lack of knowledge on the long-term effects on the mud crab population could be devastating to the reclusive creature. Timothy Wu from the Mud Crab Preservation Society said, "No studies have been completed on the impact this modified mud could have, and why do we need engineered mud?"
Cars also get better traction in Mud+, which could open markets in rural communities for use on dirt roads, or farming in wetlands.
The mud will be available in concentrated form in fifty-pound bags. Consumers will just need to add water.
Recommend this Story to a Friend