Boston, MA - A recent survey by the Foundation for Accuracy in Blogs (FAB) showed that over eight billion people worldwide are posting on their own blog.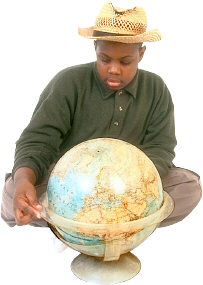 FAB, a nonprofit group set up to improve acceptance of blogs as legitimate news sources, conducted the survey of worldwide blogging trends from January to the end of February 2005. The Washington Post published the results in an article yesterday, which quickly became the most linked article in blogs according to blog tracking site, bloghole.com.
FAB President Brian Wilcox said, "These results show the recent explosion in blogs this past year. I admit there may have been some extrapolation in our numbers, but we verified that Excel made all the calculations properly."
Other interesting results from the survey include:
27% of bloggers blog daily, while 82% do not
Each blogger on average maintains 3 blogs for a total of 32 billion blogs.
78% admitted spreading memes that weren't worth spreading
Critics of the survey, mostly from multinational media conglomerates who fear the power of the blog, claim the numbers cited in the survey outstrip the population of planet earth.
Many bloggers were quick to defend the survey. "Those people are just trying to minimize the importance of blogs. It's always been their strategy. The facts just don't tell the whole story in this case, and that's why I blog," said Kyle Tamarind who runs thekylereport.com.
When shown the latest global population numbers produced by the United Nations, Kyle excused himself then said he had to leave to go blog about this interview.
Recommend this Story to a Friend