Los Angeles , CA - Microsoft's Xbox 360 launch this week is the first shot in the battle between next-generation video game consoles with Sony's response, the Playstation 3, being released later next year.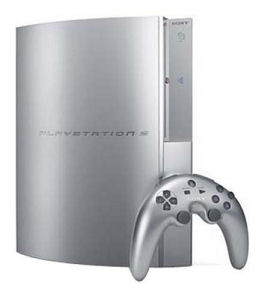 Sony CEO Howard Stringer revealed that the company has learned from the launch of the Xbox 360 and will be employing similar but more aggressive tactics. For example, Microsoft managed to create an artificial sell-out demand for their new product by constraining the number of available units. Sony will do the same. In fact Sony will be releasing only three units on launch day.
"We also won't be telling customers which stores will be getting the stock to encourage the tradition of lining up in vain for days on end only to be disappointed. It's a part of the traditional fun of launch day," said Stringer.
Sony expects to set a new sell-out record. They are aiming for less than 10 seconds. Sony expects the headlines such as "Sony PS3 sold out in 5 seconds" will boost sales even more if they actually had more units to sell.
Sony will also follow Microsoft's lead in product quality. Stringer promised, "A console so sophisticated that it won't be working most of the time. This way, customers will know they have the latest in technology."
Finally, Sony has seen the benefit of the Microsoft dual-model approach but Sony will be releasing no less than three versions of the console over a staggered release schedule. The first version of the console to be available will ship without some of the optional goodies such as game controllers or video out ports, but will contain the revolutionary "Cell-Out" DRM processing unit.
"We will out-Microsoft, Microsoft on this one," said Stringer
Recommend this Story to a Friend