BBspot sat down with Microsoft's head of Xbox 360 marketing, Kurt Warring, to ask him about the launch of the latest Xbox.
BBspot: It's a pleasure to have you here. Tell me why did you pick the name 'Xbox 360' instead of 'Xbox 2'?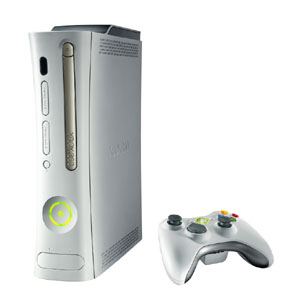 Microsoft: That's a great question, and many people wonder where the name came from. Some think it's 360 because it gives you 360 degrees of fun, but that's not true. We called it the Xbox 360, because we needed a number bigger than [Playstation] 3, but small enough that it wouldn't seem outrageous like Xbox 9000000 or something.
BB: Why were two different versions of the Xbox created?
MS: We wanted to show it was possible to create one crappy product that no one wants, and one highly desirable product that everyone wants using the same name. This dichotomy causes confusion in the marketplace allowing us to charge more than we ever could with just one reasonably priced but desirable version.
BB: Many gamers were disappointed they couldn't get their hands on an Xbox 360 on launch day. Why was supply outstripped by demand?
MS: As head of marketing for the Xbox 360, I'd like to say it was my brilliant advertising plan, but the Marketing Oath prevents me from telling untruths. In reality, low supply was the plan all along. We lose money on every Xbox 360 we sell, so by keeping supplies low we lose less money. We also get a kick out of watching those losers who waited in line for 24 hours, but didn't get one. The expressions on their faces are just precious.
BB: There have been many customers reporting crashes on their Xbox 360 systems. Can you tell us what the problem is?
MS: Problem? That's something we designed in. We wanted to bridge the gap between the crash-free console gaming systems and crash-prone PC gaming. We think we've found a middle ground that gamers can appreciate. As a bonus, the Xbox now fits in with Microsoft's pantheon of products much better.
BB: Thanks for your time.
Recommend this Story to a Friend