Arlington, VA - The United Stalker Association (USA), a lobbying group for stalkers' rights, has seeded the USA Angel Fund with $20 million to help companies, like Foursquare and Gowalla, that work on location-based products and services.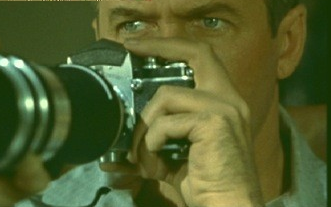 Bill Pinkerton, President of USA, said, "Stalkers have a bad reputation, and that's something we're always working to improve. The hope is that by helping out these companies we can bolster our reputation, and help our members at the same time."
Pinkerton said the idea for the venture fund was an easy sell to its members. "Many of our members work in technology, and have a lot of money, so it was a natural fit,," he said.
The first company the fund plans to invest in is the Tacoma, Washington based FindHer.com. FindHer aggregates location information from GPS data, location-based apps, status updates and other information to pinpoint the location of a particular person. The user just has to provide a name, and FindHer.com does the rest.
"FindHer is just one of the companies that's doing the kind of work we're interested in advancing," said Pinkerton. "There are plenty more out there that fit our profile."
Being an aid to stalkers is one issue that all companies working on location-based products face, so it's unclear if they'd be willing to accept funds from USAAF. "Listen, most of the founders of these companies are members of our organization. That's why they're in this business. You think restaurant reviews is what they're interested in? No, they want to keep tabs on the cheerleader that wouldn't even look at them in high school," said Pinkerton.
Most of the companies we contacted for this story said they didn't even know there was a lobbying group for stalkers. Several did ask us for the organization's URL, which they assured us was only for "research purposes only."