Leavenworth, KS - Federal Prisons Management Inc. (FPMI), a privately owned and operated prison management company, has started a Perks for Perps program, which gives prisoners the opportunity to earn rewards for committing crimes and staying at their prisons.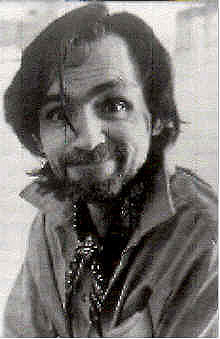 Why is this man smiling?
He's got the Perks for Perps card, and he's going to earn a lot of free nights.
FPMI's CEO Cynthia Gezon said, "We started this program, because of our low prisoner retention ratio. Our market research showed that many of our prisoners spent time at non-FPMI prisons. We think this program will build brand loyalty."
Gezon also cited research that showed prisoners prefer Perks for Perps over California's Three Strikes program by a 5-1 margin.
Serial killer Wade Hampton, who is serving twelve consecutive life sentences, was excited about the new program, "I calculated that after about thirty-four years I'll have enough Perp Points for a trip to the gas chamber!"
Prisoners can also use points for extended stays at FPMI facilities or upgrades from solitary to D-block or even C-block.
Linus Cho earned 5,000 bonus points for carjacking a rental car from Avis. "With the carjacking points and my 10,000 'turn-yourself-in' reward I've got enough for three-year stay," said a jubilant Cho.
Other rewards include upgrades from solitary confinement to D-block, and extra nights free. Prisoners who stay for three years get a fourth year free.
Capital One has partnered with FPMI and released a co-branded Visa card, which criminals can earn a point for every dollar of credit card fraud they commit.
Sam Otto, who robbed liquor stores for years, has switched to credit card fraud to amass points. "I have 12,000 points saved up from my stay in Oakdale, but I'd like to spend a few years in Leavenworth," he said.
Some prisoners don't like some of the limits of the program. "I'm a bit pissed the points are nontransferable," said inmate Frenchie LaCroix. "I tried to get them a transfer from this maximum security prison to a work release program, but they said that violated their blackout rules."