Athens, Greece - Millions of Olympic fans have chosen to avoid the world's most prestigious sports event. The stands are all but empty, with only a few hundred spectators showing up for major events. The most often cited reason is that the fans are afraid of cyber attacks.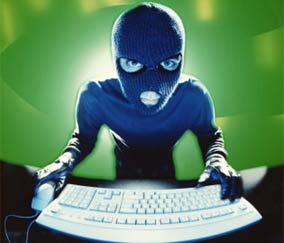 As reported by and other major newswires, the International Olympics Committee has been working feverishly to stop hackers from destroying the events and invalidating new world records.
Most attacks have proven successful, however, because the International Olympics Committee hired a French firm to protect computers.
Claude Philipps, program director for major events at Atos Origin, a Paris-based technology firm that first took over Olympic data services at Salt Lake City in 2002, recognizes his firm cannot protect fans from hackers or viruses. "We can't let our guard down for even a moment," he said through an interpreter. "We have extraordinarily limited resources and we have to prioritize who is important.
"The International Olympics Committee ordered us to protect the judges first," Philipps explained. "Then the contestants, followed by their coaches, followed by the bus drivers who make sure everyone gets to their appointed locations. If we have any resources left over, we can use them to protect the spectators who show up."
John Wilson, an American who bought Olympic tickets for his family nearly a year ago, explained his reasons for canceling the trip at the last minute. "I heard the French were brought in to protect the athletes. The French? That scares me. I don't care if it's physical security or computer security. I'm not going to let my family sit in the stands while computer viruses are running amok."
London resident Timothy Dalton (no relation to the actor of the same name) echoed similar comments. "I wanted to treat my mum to a trip to Greece," he explained. "But when I heard a Paris firm was guarding Olympic computers, I just couldn't justify the risk. Scotland Yard's high-tech crime unit insists Russian hackers are notoriously skilled experts, and I know the French aren't. I don't want some teenager in Moscow to mess with our electronic hotel locks."
Philipps dismissed fears that a hacker attack could kill everyone sitting in a stadium seat. "In reality we're probably only talking about four or five spectator deaths a day," he noted. "The threat has been overhyped."
Neither Wilson nor Dalton was impressed by the reassurances. "I've got a family of four," Wilson remarked. "This French guy is saying my whole family could be wiped out by a computerized Trojan horse. We're staying home."
"Beware of Geeks bearing gifts," Dalton warned. "Spectators are risking their lives if they go to the games in Athens."
More Tech News
Recommend this Story to a Friend