Redmond, WA – Microsoft announced recently a $1 billion charge to make right the problems with the Xbox 360 including extending the warranty to three years and reimbursing repair costs, but the source of the problems has remained a mystery until today.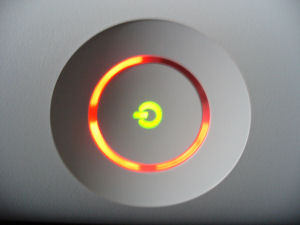 Microsoft entertainment and device corporate vice president Peter Moore said the problems weren't with the unit itself, but with external factors like "global warming and open source software."

"We designed the Xbox 360 to operate in a certain worldwide ambient temperature, but since that time that temperature has increased by one full degree. This has caused the overheating problems and the frequent 'red ring of death' failures," said Moore.

In addition to the other remedies already announced, Microsoft will be sending each Xbox 360 owners a pack of lower energy compact fluorescent light bulbs to help combat global warming.

Gamers don't buy Microsoft's explanation. Ben Serling of Dairyville, Wisconsin has had to send his Xbox 360 in four times for repairs. He said, "Everyone knows it's the epoxy, but Microsoft still won't take responsibility for it. Next thing you know, they'll be announcing they're suing complainers to cover the cost of repairs. Dang, I shouldn't give them any ideas."

When questioned on how open source software could have caused this problem, Moore said, "There is no direct link, but we'll try to scare people away from open source any chance we get. You've heard Linux causes cancer right?"

Microsoft shares were down on the news.